and am to repeat it and be promoted

to a wheeled chair as the weather

serves. On this subject I will only say 

further that my dearest sister, my tender 

watchful, indefatigable nurse has not 

been made ill by her exertions. As to 

what I owe to her, and to the anxious 

affection of all my beloved family on 

this occasion, I can only cry over it, and 

pray to God to bless them more and more.

On the 18th inst. at Winchester, Miss Jane Austen, youngest daughter of the late Rev. George Austen, Rector of Steventon, in Hampshire, and the Authoress 

of Emma, Mansfield Park, Pride and Prejudice, and 

Sense and Sensibility. Her manners were most gentle; her affections ardent; her candor was not to be surpassed, and she lived and died as became a humble Christian. 

Appearing in a newspaper 22 July 1817, the first known public acknowledgment of her work.

There are many theories as to the cause of Austen's death, cancer seemed to run in the family and for many years it was supposed or rather assumed that stomach cancer is what took Jane's life. Other theories include pernicious anemia, myasthenia gravis, Hodgkin's lymphoma, Addison's disease and most recently arsenic poisoning.

Looking up, in a medical encyclopedia, the symptoms of each, I discovered that none actually matches all of the symptoms Jane mentions in her letters, although Addison's does come the closest. It is possible that she may have been weakened by the use of medicines that contained arsenic and oft used food ingredients that had cyanide in them (including but not limited to bitter almonds, apricot kernels and cassava which was used as a thickening agent). Weakening her further may have been the practice of bloodletting, which was still very much in use. What ever ailment caused her illness, her death may very well have been precipitated by the medicines and techniques used to treat her.

We will never know and as tragic as her death was to her family and the literary world, it is as much a part of her legacy as are her books and simply adds to the mystic that is Jane Austen.

"Since Tuesday evening, when her complaint returnd, there was a visible change, she slept more & much more comfortably, indeed during the last eight & forty hours she was more asleep than awake. Her looks altered & she fell away, but I perceived no material diminution of 

In a letter dated 29 May 1817, Jane wrote:

"I live chiefly on the sofa, but am allowed to walk from one 

 room to the other. I have been out once in a sedan-chair,

"On Thursday[17 July 1817 I returned [from an errand] about a quarter before six & found her recovering from faint: she got so well as to be able to give me a minute account of her seizure & when the clock struck 6 she was talking quietly to me. I cannot say how soon afterwards she was seized again with the same faintness, which was followed by the sufferings she could not describe.

I sat close to her with a pillow in my lap to assist in supporting her head, which was almost off the bed, for six hours, fatigue made me then resign my place to Mrs J.A. for two hours & a half when I took it again & in about one hour more she breathed her last. I was able to close her eyes myself & it was a great gratification to me to render her these last services.

The last sad ceremony is to take place on Thursday morning, her dear remains are to be deposited in the Cathedral [Winchester] ~ it is a satisfaction to me to think that they are to lie in a Building she admired so much ~her precious soul I presume to hope reposes in a far superior Mansion."

"Thursday [24 July 1817] was not so dreadful a day to me as you imagined. I watched the little mournful procession the length of the Street & when it turned from my sight & I had lost her for ever, even then I was not overpowered, not so much agitated as I am now in writing of it. ~Never was a human being more sincerely mourned by those who attended her remains than was this dear creature."

Born 16 December 1775

Died 18 July 1817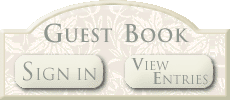 Letter from Cassandra, 20 July 1917

to niece Fanny Austen-Knight

strength & tho I was then hopeless of a recovery I had no suspicion how rapidly my loss was approaching.

She felt herself to be dying about half-an-hour before she became tranquil and apparently unconscious. During that half-hour was her struggle, poor soul! She said she could not tell us what she suffered, though she complained of little fixed pain. When I asked her if there was anything she wanted, her answer was she wanted nothing but death.

Letter from Cassandra, 29 July 1817

to niece Fanny Austen-Knight

also from Cassandra's letter of 20 July